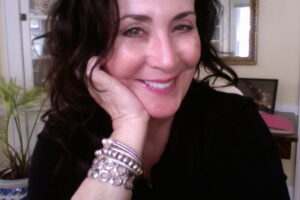 Pamela Hill Nettleton is an award-winning academic, writer, and editor. She teaches
media studies and communication at the University of St. Thomas and St. Catherine University, and also taught at Marquette University and the University of Minnesota. Her academic research focuses on masculinity and domestic violence coverage in media.
She's written 25 books, contributed chapters to five more, and her academic research on gender and domestic violence in media appears in leading journals and has been cited in HuffPost.com, The New York Times, USA Today, Washington Post, and Ask Amy.
Her award-winning essays and articles appear in MEL Magazine, Redbook, FamilyFun, Sports Illustrated for Kids, Better Homes & Gardens, Reader's Digest magazines, the StarTribune, the Pioneer Press, Fine Gardening, Milwaukee Magazine, The Lutheran, Mpls./St Paul Magazine, Midwest Home & Design, and Minnesota Monthly, among other web and print publications.
She writes a regular column on television and film for the national magazine, US Catholic.
She was Editorial Director of several magazines, including Minnesota Monthly and Midwest Home & Design.
Her scripts for symphonic concerts for young people have been performed by the Minnesota Orchestra and the Metropolitan Symphony Orchestra. Her children's video, "Nutcracker: The Untold Story," performed by the Minnesota Orchestra and James Sewell Ballet, won Top Video of the Year from Child magazine and Best Video from Sesame Street. Her play, "The Labor Room," received equity performances at theaters in Denver, St. Paul, and Rochester.
Her dissertation on post-9/11 television masculinity won the 2010 Kenneth Harwood Outstanding Dissertation Award from the Broadcast Education Association.
She lives in the Midwest.